Keeping up with DREAMS, Pakistan
Featuring 2019 updates from DREAMS in Karachi, Pakistan with partner Idara Al-Khair
---
The Future is Female!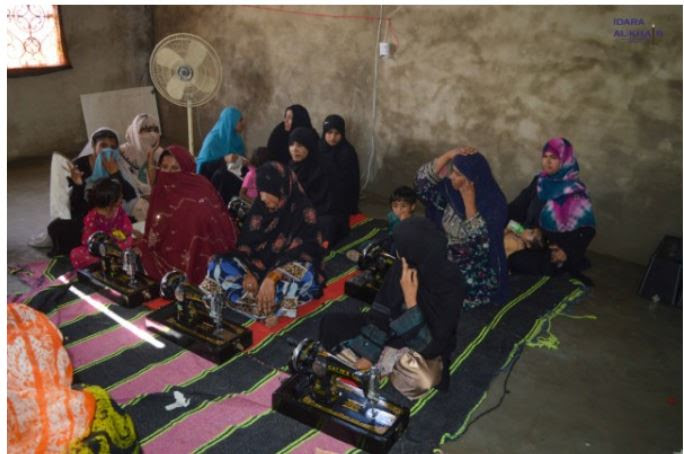 Our Women's Technical Center started in March 2019 with an initial six month trial period that ended in September 2019. Courses included sewing, stitchwork, and basic education. Classes were in session five days a week for a period of two hours. Our first set of classes began with 12 women in attendance and grew to 30 with gaining interest. In a community where women's education and literacy is limited, the Women's Technical Center is dedicated to providing opportunities for ambitious women to expand their skill set and make an earning for their families. The success of the pilot program proved that there were multiple benefits of establishing a Women's Technical Center for the community.
Construction for an official Technical Center, dedicated for women to learn, began immediately in October 2019. Thaakat Foundation and Idara Al-Khair are collaborating with both an interior designer and architect to arrange the various facilities that will be available including sewing stations, open areas, books, blackboards, classrooms, and a children's play area. The project will be completed by the end of March 2020.
Student Testimonial: Farzana
Age: 32 years Hometown: Wangi Goth
Family Members: 3
Family Situation: Husband is ill and unable to work so she is looking to financially support her family

"In the beginning, I had no idea how to use the sewing machine or even a sewing pin, but now I am skilled enough to be able to cut and sew clothes. Now, I am able to draft and sew clothes for my daughter. I am now learning to make other clothes like frocks, Shalwar Kameez, etc. It's a blessing to have this facility close to my house as it's really inconvenient and difficult for me to go outside the village for training or work. I hope to master this skill and would really appreciate it if I could earn through this skill with the help of Idara Al-Khair."
---
Women in Medicine
Bushra is the first student from Idara Al-Khair to actively pursue an MBBS degree. Bushra began attending Hamdard Medical University in February 2020. She comes from a family of eight daughters, who all lived together in a three-bedroom household and kitchen, shared by 11 people. Despite the societal pressures of being a female, Bushra never lost hope and worked against all obstacles before her to gain acceptance in medical school. She is eager to become a physician and serve her community. Bushra serves as a resilient example of the strong work ethic, determination, and potential all our students encompass. Thaakat foundation is proud to support Bushra's dreams by funding 50% of her tuition expenses. 
---
The Scientific Solution
When our college program was established in 2009, the labs built were not adequate for student learning and needed various repairs. Although it took three months, Thaakat finally finished the renovations of the physics, chemistry and biology labs with a colorful theme at Idara Al-Khair College. The labs were furnished with new lab tables, equipment, and supplies necessary for students to succeed.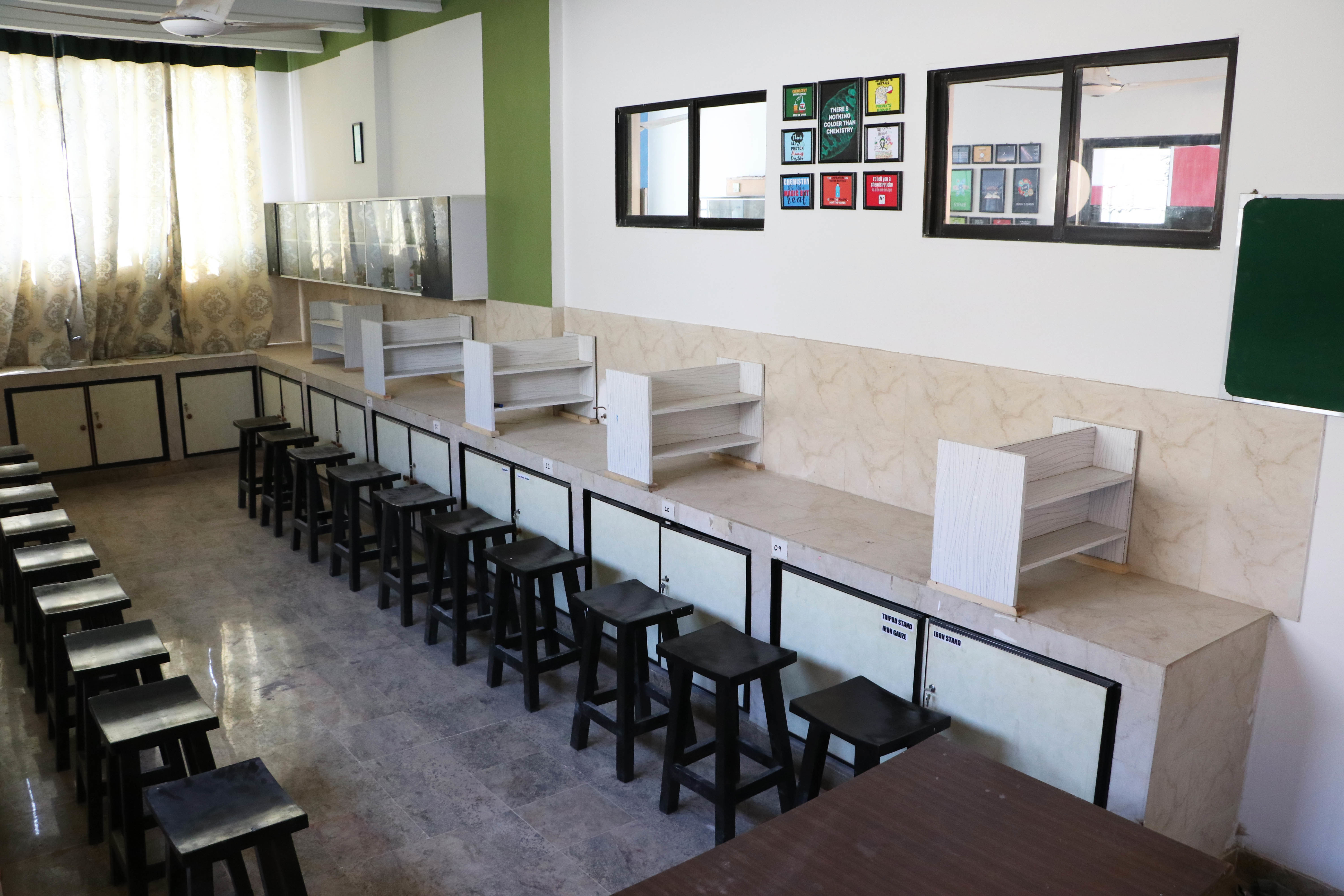 ---
A Day in the Park
Students from DREAMS Campus 2 and 3 were invited to enjoy a day at Aladin Amusement Park in Karachi. Thaakat Foundation was able to support the 900 students with transportation and food for the trip. Students were excited to attend this trip and later shared the fun they had and memories made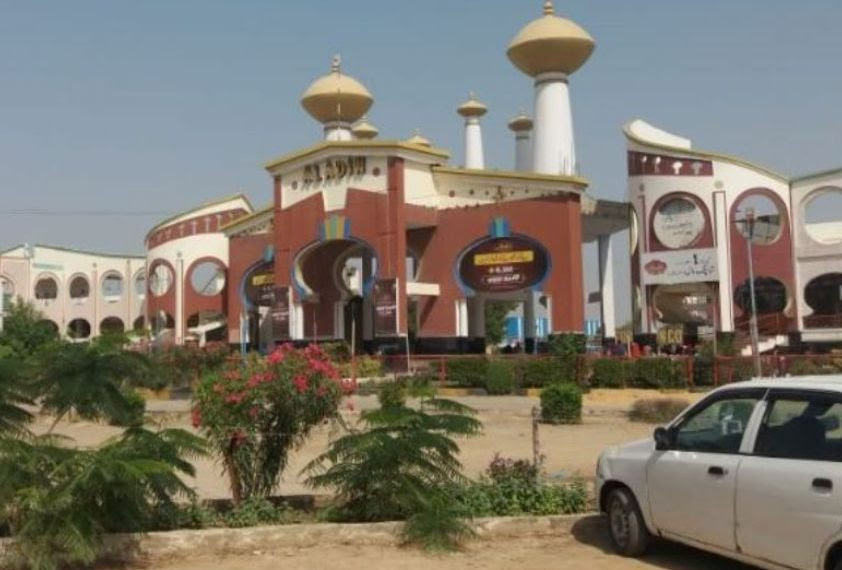 ---
Grand Iftar
In 2019, we celebrated a Grand Iftar in May with all our students and their families in Kachra Kundi. About 3,000 people broke their fast together at this celebration. Delicious biryani, dates, and fruit juice was distributed to everyone. Annually, this event draws a diversity of people from the surrounding communities including those who identify as Muslim, Sikh, and Hindu.

---
Teacher Appreciation Day
Teacher Appreciation Day was celebrated on September 7, 2019. Gifts, including clothes, soaps, and detergents, were distributed to about 55 teachers on both campuses to show appreciation of their hard work and dedication to students throughout the year. Many teachers come from far distances and put in long hours for the success of our students.  
---
Pencil It In!
Colorful stationery boxes including pencils, pens, and erasers were distributed to about 300 students at DREAMS Campus 2. The students were overjoyed with their gifts and eager to start using them in class. Access to proper school supplies is a necessity for students and motivates students to learn more. 
---
Going Green!
The plantation project, we started in 2017, has been flourishing on DREAMS Campus 3. After we began planting trees, the surrounding environment of the school has significantly improved This year we have planted 70 additional trees including the peacock flower, neem trees, and tiger tree. We hope to continuously improve the greenery around both campuses.
---
New Washrooms
In September 2019, we completed the construction of our new washrooms. Initially, there were only four washrooms available for over 800 students and faculty to use. Now, there are seven washrooms available with proper sinks, flushing toilets, and squat toilets for individuals to use. We hope the installation of the new washrooms will improve the hygiene and health of students.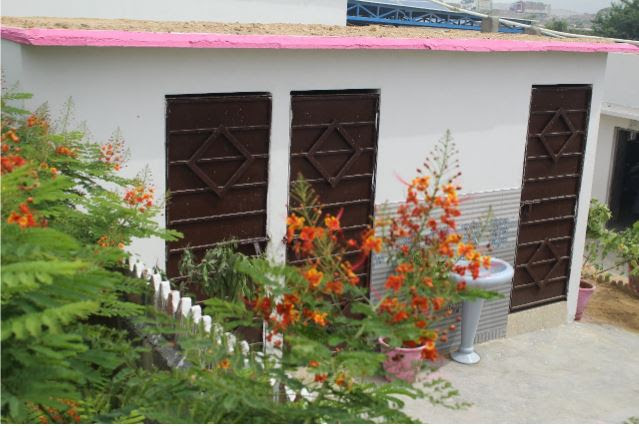 ---
Insect Infestation
During the monsoon season from June to September, there is an increased amount of waterfall. Due to this, in 2019, there was a massive insect infestation in the Kachra Kundi village area. This infestation disrupted learning and made it difficult for both students and teachers to work. To combat this issue, insect repellent was sprayed throughout the school and machines were installed in classrooms to keep the overwhelming number of insects away at both campuses.
---
On the Horizon in 2020
In 2020, we are excited to complete the construction of the Women's Technical Center and our all Girls' Campus. In addition, we plan to install badminton courts for the girls' campus, provide scholarships to students interested in continuing education at the university level, install a computer lab, expand our orphan feeding program, celebrate the Grand Iftar, AND construct public restrooms to improve community hygiene.
---
Coronavirus (COVID-19) Pandemic Relief
COVID-19 has had an astounding impact worldwide in such a short amount of time. Communities that lack the resources and equipment to handle the virus are especially vulnerable. The closing of schools, businesses, and restaurants in Karachi, Pakistan has left many individuals from lower economic groups suffering financially and facing further obstacles for survival. The city of Karachi has implemented a lockdown, which has caused many people to both lose their jobs and find it difficult to feed their families with limited savings. To combat the shortage of basic necessities such as food, Idara Al-Khair is launching a program to distribute wheat flour at half the market price to students, their families, and local community members who have lost their jobs due to the pandemic. Wheat flour is an essential staple that has not been readily available to people in the country; with prices on the rise, it has become even more difficult to access. The program plans to start with the distribution of wheat flour and hopes to expand to other essential items.